I want to share the beauty of Espinar in Peru with you! With my local knowledge and contacts I can help you around in this great undiscovered area !!
Welcome to my website! I'm Martijn Harberts. I'm from Holland and love travelling! After spending my holidays in Europe and Asia I visited South America in 2014 for the first time. First Brazil where I spend a lot of time on several occasions and learnt Portugues.
In 2017 I visited Peru for two months and saw large parts of this great country. I fell in love with the peruvian culture, the diversity in landscapes and climates and their famous Kitchen:). On my way back from Bolivia to Cusco I stopped in Espinar for the first time. The beauty of the surroundings of Espinar with it's nature and pre inca settlements made a big impression! Being the only tourist and foreigner around, I had to hitchhike with local people to reach for these places outside Espinar.
With this website I want to make visiting the Espinar province and it's hidden gems more easy for future tourists. I have been back to Peru several times now and built a network around Espinar including reliable guides, drivers, and owners of restaurants and hotels. I am still looking for more (local) partners in the tourism sector to develop a new unique travel destination in the south of Peru!
At this place I want to thank :
My friend Alfred Brockotter, owner of Cood, who has built this website and giving me advice
My friend Julio Cesar Atajo, profesional photographer, for providing pictures and support.
My friend Grecia for providing pictures
My friend Shirley for providing pictures, advice and and arranging contacts with the local government
The local government of Espinar, Municipalidad Provincial de Espinar.
My social media partner: @travelers_Todos (Twitter). Take a look at his website with packing tips (needed when you go to Peru!)
http://foreignlemonade.com/travel-packing-tips
If you have suggestions, questions or a business proposal, don't hesitate to contact me at martijnharberts@hotmail.com
Best Hotel in Espinar
Espinar Plaza Hotel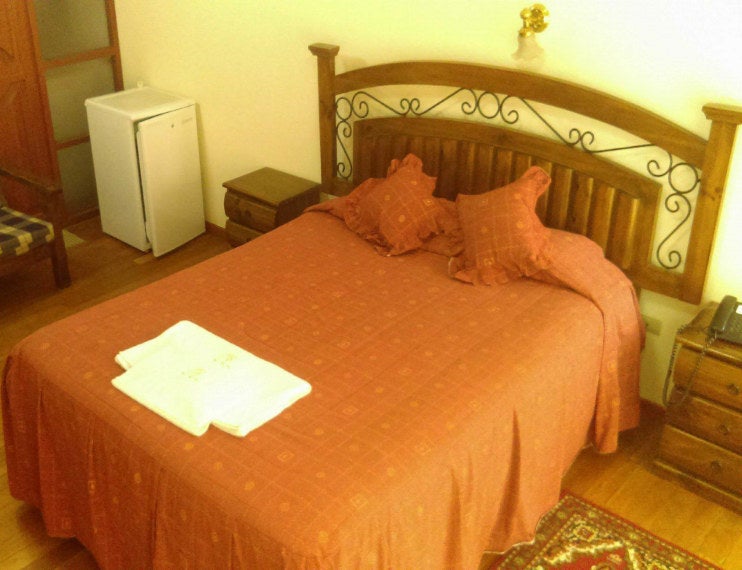 The Espinar Plaza Hotel is your best choice in Espinar! Enjoy their high quality rooms, friendly staff and service. On the car free main street in Espinar close to restaurants and theatre! They provide tours to all the beautiful places outside Espinar, like Tres Canones and Kanamarka. Free tea and coffee available!